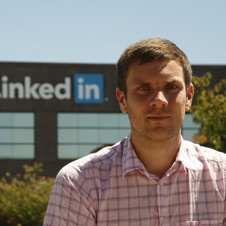 Martin Villig joined Skype when it was only a start-up preparing for a huge growth. In 2010 he co-founded Garage48 and in 2013 he added one more company to his list of accomplishments – he co-founded Taxify. In 2014 another ex-Skype Rain Johanson joined Taxify as Head of Engineering.
Taxify offers a mobile application which connects users with drivers. Users can choose their car based on arrival time, prices and service level. After requesting users can see their car arriving on the map in real-time and pay for the ride via Taxify app.
Taxify is currently operating in 10 countries – Czech Republic, Estonia, Finland, Georgia, Latvia, Lithuania, Serbia, The Netherlands and Mexico, and is planning to expand the territory further.