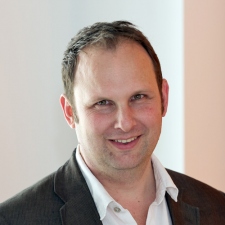 Simon Hade joined Skype just after the eBay acquisition and worked in London for 5 years on the product side of paid services: SkypeIn/Out, SMS, Calling Plans, Skype to Go as well as a brief stint in the "ecommerce" team looking at advertising and other hair brained schemes to make money.
He founded mobile games developer Space Ape Games in 2013 along with early stage employees from Playfish (acquired by Electronic Arts) and Moshi Monsters maker Mind Candy.  
Key stats as of March 2016
–    Size: 100 people
–    Location: Soho, London (just meters from the old Skype offices)
–    Capital raised: $11.3m
–    Revenues: $25m per year from their first two games Samurai Siege and Rival Kingdoms
Other Skype Mafia who worked at Space Ape include Ian Fulton (Finance Director 2004-2008) and Kaisa Poldaas (Office Manager, Tallinn & London 2007-2010).