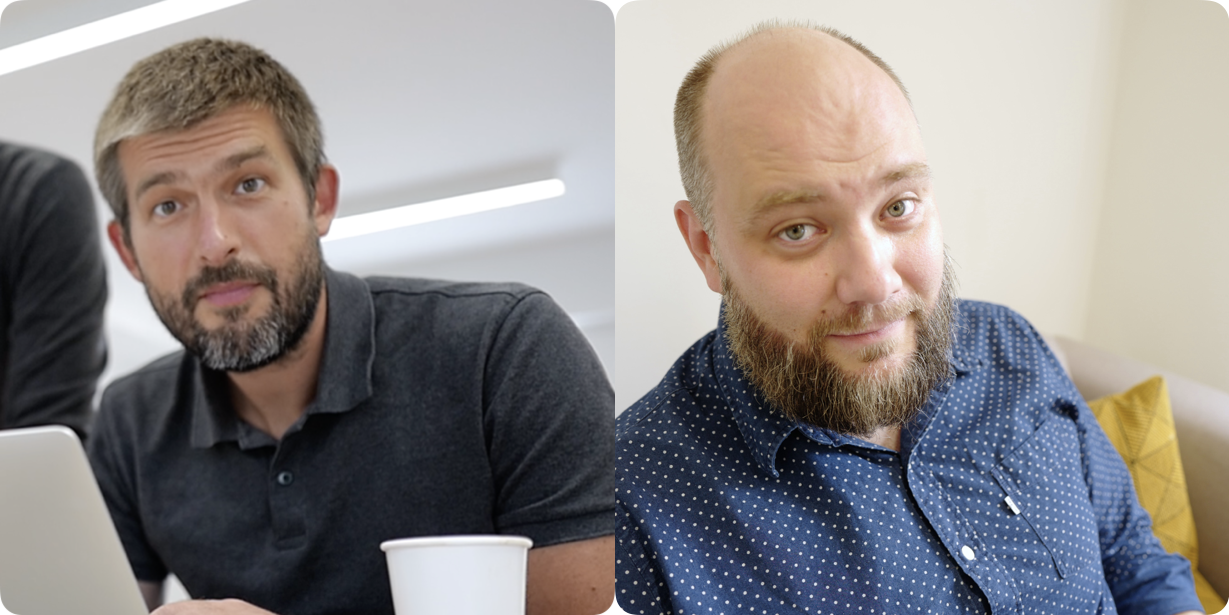 Before founding Little Voice, Dmytro Izotov and Vladimir Khokhlov worked on various high-profile user interface design transformations at Skype.
These included the complete redesign of the Skype app for desktop and video calling by Dima and redesigned Skype payments by Vlad.
It's not just their time at Skype and Microsoft that these two have in common but also a portfolio of patents and registered designs. It was however, their passion for the craft, how technology works and what makes people tick, that propelled them to set up Little Voice in 2018.

Little Voice helps businesses differentiate their connected products, retain and attract customers, unlock growth and de-risk their product delivery through the art of clear and powerful user interface design. With offices in London and Kiev their clients include: Konica Minolta, Leica Camera AG, Masternaut and aufcause ex skypers like Rent Profile as well as Twenty3.